Concert Band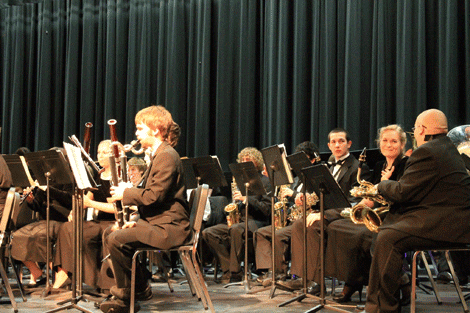 Concert Band is a performance group that is open to any wind or percussion student with prior musical experience. Some before and after school rehearsals may be necessary prior to concerts. These rehearsal dates will be emailed at least one month in advance and posted on the band website calendar. This ensemble will rehearse and perform traditional, contemporary and popular wind band literature on both large and small ensembles. Students will also be expected to expand their knowledge of basic music theory and music history.
Wind Ensemble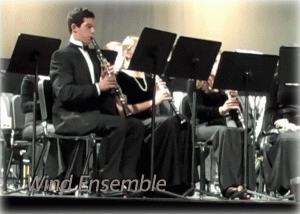 Wind Ensemble is the premier instrumental ensemble at Wake Forest High School. Entrance into this group is by audition only (every spring). The wind ensemble will perform more difficult levels of music, study more advanced music theory and music history. In preparation for performances, this group will have some after school rehearsals. These rehearsal dates will be emailed at least one month in advance and posted on the band website calendar.
Any junior or senior may enroll in wind ensemble and receive honors credit for the spring semester. In order to receive this credit the student must teach either individual or group lessons at one of the cooperating middle schools throughout the semester. More information will be available at the end of the first semester.
Students in any performing ensemble are expected to practice on a regular basis throughout the year. Performance will be evaluated on a regular basis through the use of playing tests, and grading details can be found in the course syllabus (handed out at the beginning of each semester. Each group will perform several times per semester, as designated on the band calendar.
WF Big Band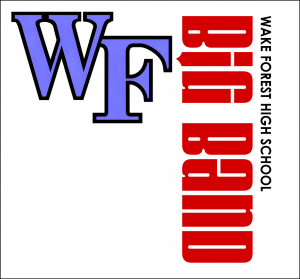 The Wake Forest High School Big Band (Jazz Band) performs a wide variety of music composed for jazz ensemble including swing, Latin, and funk to name a few. Students who perform with this ensemble will learn about improvisation, stylist nuances, and listening skills unique to the big band setting. The WFHS Big Band will perform outside of the school setting throughout the spring semester and end of the fall semester.
Membership is by audition and instrumentation is at the discretion of the director – but typically includes 5 saxophones, 4-5 trombones, 4-5 trumpets, drumset, piano, bass, and guitar. Auditions take place at the conclusion of marching season. If possible, a second ensemble will be formed that will meet during the school day and focus on the basics of jazz performance.
The WFHS Big Band rehearses on Tuesdays and Thursdays after school from 3:30-5:30pm during the spring semester.