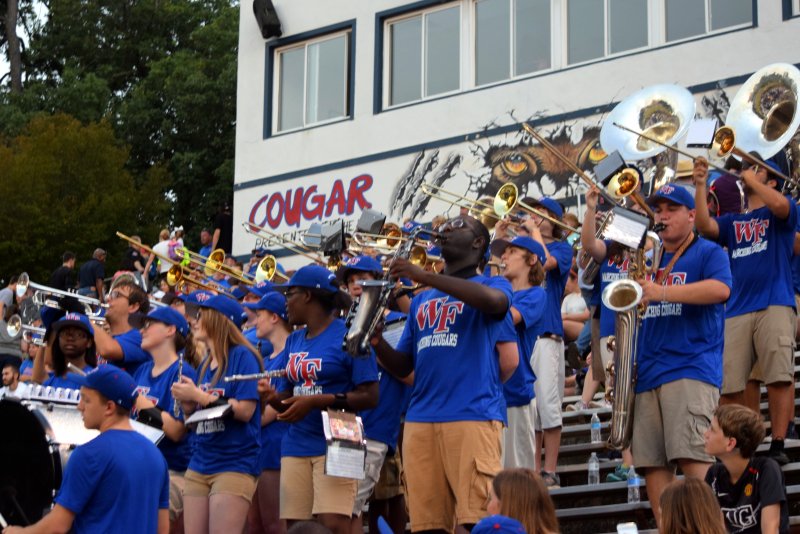 When you come to band camp, be prepared to be pushed to your physical and mental capacity.  Band camp is not mild by any means; it is two full weeks of intense drill and music practice in some of the hottest days of summer. You will be sweaty and dirty, get extreme tan lines, and very honestly have the time of your life!  Band camp is a unique experience each year, and you will enjoy every moment of it.  But at the end of the day, you have the greatest sense of accomplishment because you achieved so much in one day.
To make sure you're set for camp,
read the  Band-Camp-Survival-Guide (PDF). It will give you everything you need to know to get through band camp and live to tell about it (and you will, because it's not like the Marines or anything).
Please bring these items with you to band camp:
Music
Drill if it has been given to you
Bag lunch
WATER BOTTLE (Camelbacks are even better)
SUN SCREEN (because you will be out in the sun all day)